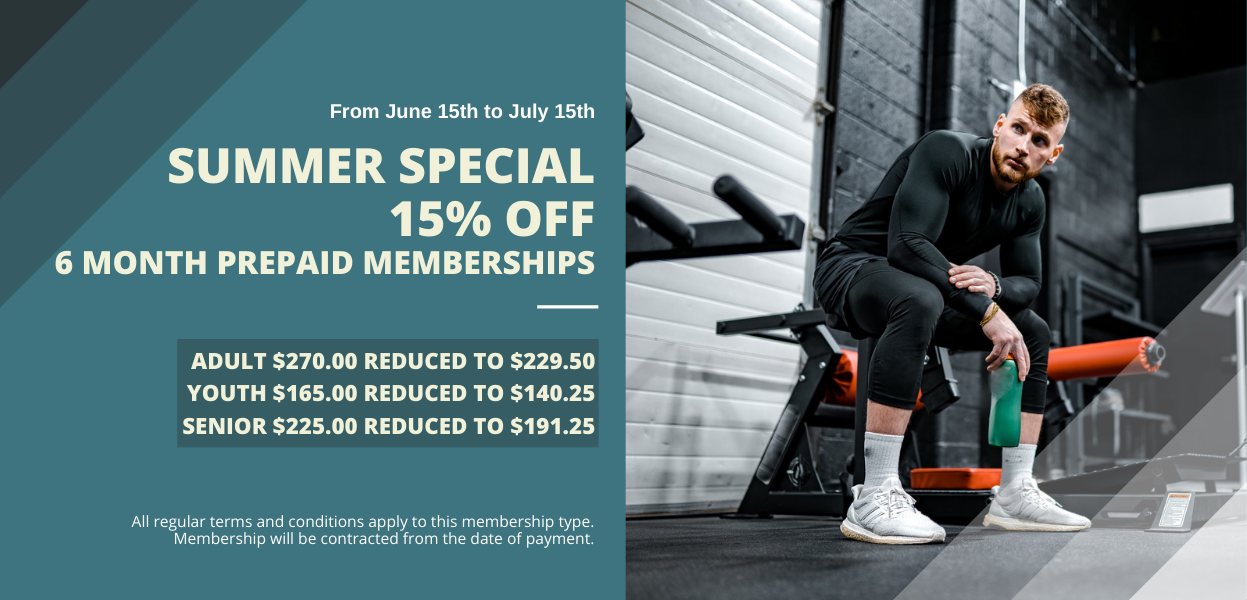 SUMMER SPECIAL
15% OFF ALL 6 MONTH PREPAID MEMBERSHIP
From June 15 to July 15, we're offering 15% off all 6-month prepaid memberships.
6-month Adult $270.00 reduced to $229.50
6-month Youth $165.00 reduced to $140.25
6-month Senior $225.00 reduced to $191.25
All regular terms and conditions apply to this membership type. Membership will be contracted from the date of payment.
GET PROMOTION NOW!
Please fill in your contact details below specifying which promotion you are interested in. One of our staff members will get back to you with the details. For urgent inquiries please call (250) 764-3189. We look forward to helping you achieve your fitness goals here at Mission Fitness.